Help for children in Ukraine
25 May 2022
As part of helping Ukrainian citizens, we paid special attention, i.e., to UNICEF, to which we provided financial support.
UNICEF
helps children by providing safe shelter, hygiene measures, medical care and psychological support. Their activities are based on cooperation with local partners in Ukraine, thanks to which it is possible to identify the current needs.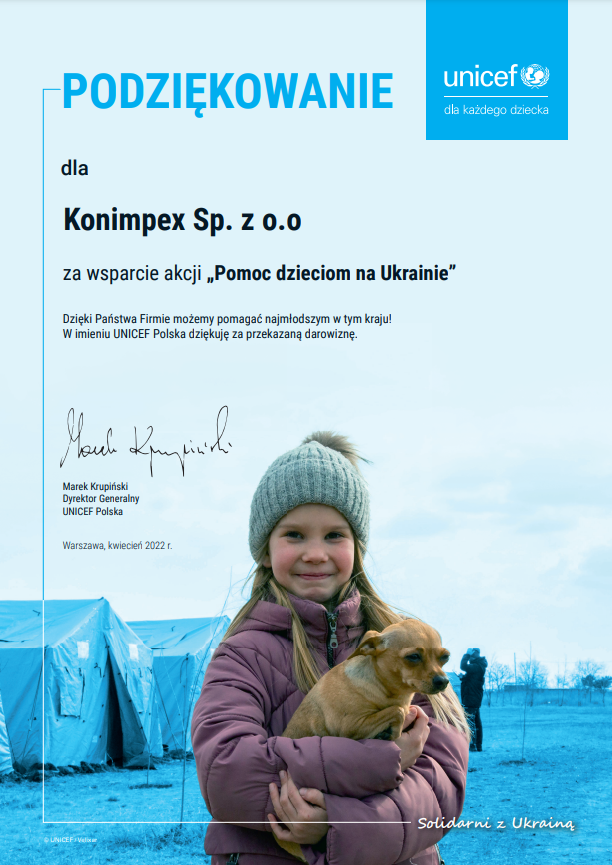 We strongly encourage you to help Ukrainian citizens and join nationwide and local fundraisers.
The good you do comes back to you!